Railways of East Anglia screening at Cinema City, Norwich 9th & 14th July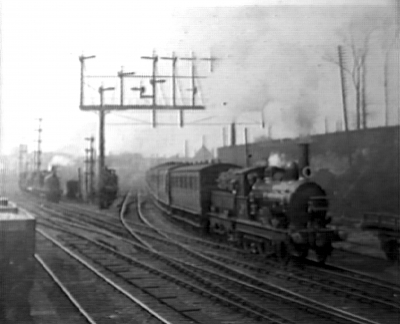 Cinema City in Norwich will be screening Railways of East Anglia 1900 – 1980s on Saturday 9th July and Thursday 14th July at 11.30am.
Railways of East Anglia uses original archive footage from the East Anfe-in-easglian Film Archive.
Look back at the days when most villages had a station, and trains carried everything from farm labourers to fruit.
From the days of steam through to diesels and electric locomotives, this film includes: M&GN Railway and North Norfolk line, London to Scotland Express, LNER and Flying Scotsman, Southwold and Mid Suffolk railways, King's Lynn to Hunstanton line, Electrification of Shenfield to Southend and London to Norwich.
For more information on Railways of East Anglia 1900 – 1980s, or to purchase a copy on DVD, please click here.
For ticket bookings to see Working the Land call Abbeygate Picturehouse on 0871 902 5722 or visit www.picturehouses.co.uk.
For more information on Timereel films and to order DVD's, visit: www.timereel.co.uk
— ENDS —
For all press enquiries please contact:
Emma Long at Plain Speaking PR
01603 487 291
emma@plainspeakingpr.co.uk
OR
Amber Davis at Plain Speaking PR
01603 487 291
amber@plainspeakingpr.co.uk
Notes to editors:
About Timereel
Timereel is a film production company based in Norwich. Using original archive footage, much of it that has never been seen before, Timereel creates unique and evocative films showing how the lives of ordinary people were affected by extraordinary events.
Timereel has produced several titles about our capital city, including Haunted London and London's East End (1900s-1930s). Timereel has also developed a stunning collection of atmospheric films prompting happy memories and reminding us of some historical milestones in East Anglia; from life on the Norfolk Coast in the 1920s to Anglia at War.
All Timereel films are available on DVD. For more information on the range of titles available or to place an order please visit www.timereel.co.uk
About Picturehouse Cinemas
City Screen is the owner and operator of Picturehouse Cinemas, Britain's largest circuit of independent cinemas. Formed in 1989 to challenge the multiplex model, City Screen provides cinemas in city centre locations to serve local communities and offer a diverse choice of films and events. City Screen runs 19 cinemas and programmes a further 30 independently operated venues, drawing on over 18 years' experience in tailoring diverse and commercially successful content spanning arthouse, independent, classic, world and Hollywood cinema. City Screen prides itself on being at the forefront of digital cinema and other business and technological developments. These have included live cinecasts of filmmaker Q&As, comedy, music, and productions from the New York Metropolitan Opera, Royal Opera House and the National Theatre, broadcast to audiences throughout the UK.